Products
Point to Point and Point to Multi-Point solutions are now being deployed by us using Ruckus Equipment.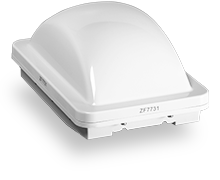 Do you have a branch office or warehouse within line of site? NATG can offer point to point and/or point to multi-point "line of site" wireless data solutions using ZoneFlex 7731.
Developed for broadband operators looking to deliver reliable wireless broadband services, the ZoneFlex 7731 is one of the first smart Wi-Fi point-to-point, point-to-multipoint backhaul system that delivers consistent performance at ranges up to 15 kilometers.
Based on the 802.11n standard combined with a Ruckus' smart directional antenna, the ZoneFlex 7731 supports up to 190 Mbps at 1.5 kilometers, and offers performance up to 50 Mbps at 10 km (LoS). Operating in the 5GHz band, the ZoneFlex 7731 integrates a state-of-the-art, dual-polarized smart antenna that offers blazingly fast and highly reliability connectivity across long distances.